APRIL 2019
We have now introduced a new version of our superior quality pinchweld trimming blades in a NARROW PROFILE design. These have been added to our highly popular range of WK6 blades.
These narrow profile blades provide better clearance when working up closely against the raised section on vehicle Roof Panels, A-Pillars, and Trims/Fittings.
The key features of the WK6 Trimming blades are to reduce or eliminate scratching and damage to the vehicle paintwork and the narrow profile enhances this design.
BTB's most popular WK6 Pinchweld Trimming blades are now available in both Regular and Narrow Profile versions.
Regular Profile Blade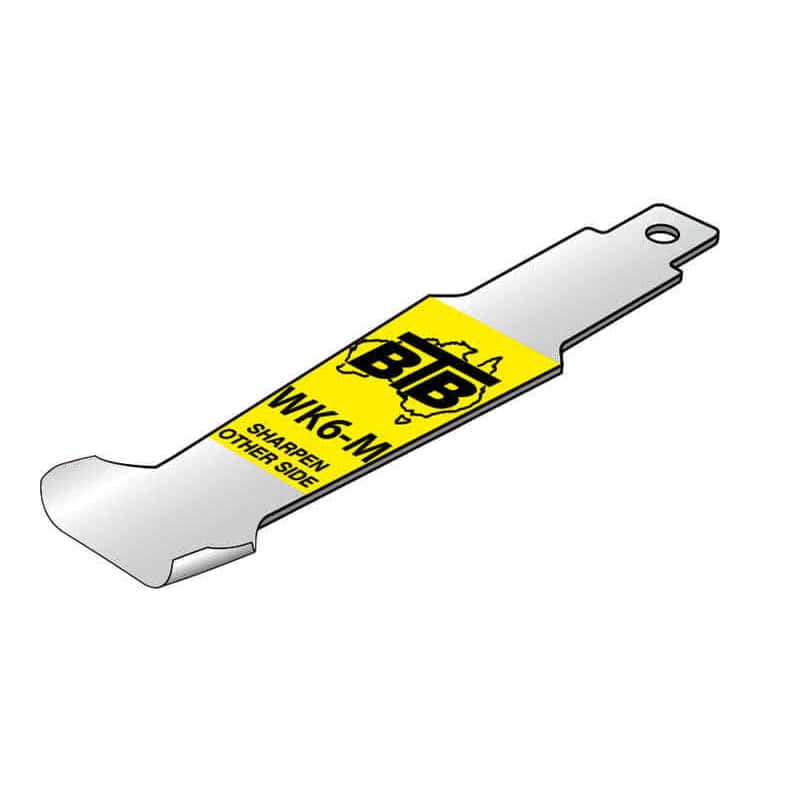 New Narrow Neck Profile
*New design application registered.
Superior Quality & Design
Underside radius grind extends up the vertical wings to avoid scratching paintwork
Easily resharpened – robust design made to last
Kits Now Available In A New Storage Bag
The new hard wearing Storage Bag wraps up neatly, keeping your blades safely together in one place, avoiding losing them, protecting them from getting blunt or causing accidental damage.
WK6-KIT
Our Regular WK6 BTB Pinchweld Scraper Set is now available in a Tool Storage Bag.
WK6-N-KIT
The Narrow Profile WK6 BTB Pinchweld Scraper Set is also available in a Tool Storage Bag.